Monday, April 23, 2012
The Twerp will be going to pre-school this June. Yay! I'm so excited. She's attending summer school now, her second time. Next year, she will start in the big school. I haven't yet decided where, but out of all the schools I've been considering, I've narrowed it down to two. Those two are very different from each other and one will require us to move. I'm putting off choosing for later. Let's see how she does in pre-school.
While searching for suitable schools for Via, I can't help fast-forwarding to college. Maybe other mothers do this as well. So thoughts about gmat prep and other tests she will need to get into a good university are also in my mind as well. I find everything so competitive these days.  I've heard of some pre-schoolers getting tutored in Mandarin because their parents want them to attend Chinese schools.
So like I said, I've been looking at universities for when she goes to college. I'm just having fun looking, comparing fees and programs but I want her to go to college abroad actually, like her Daddy. Just in case she gets an opportunity to study abroad, we need something like Veritas Prep to help her get ready.
So, I went with Via on the first day of summer school. I stayed the whole time to watch how she would behave and participate because she was the youngest in the class. Well, I should have no worries because she was very active.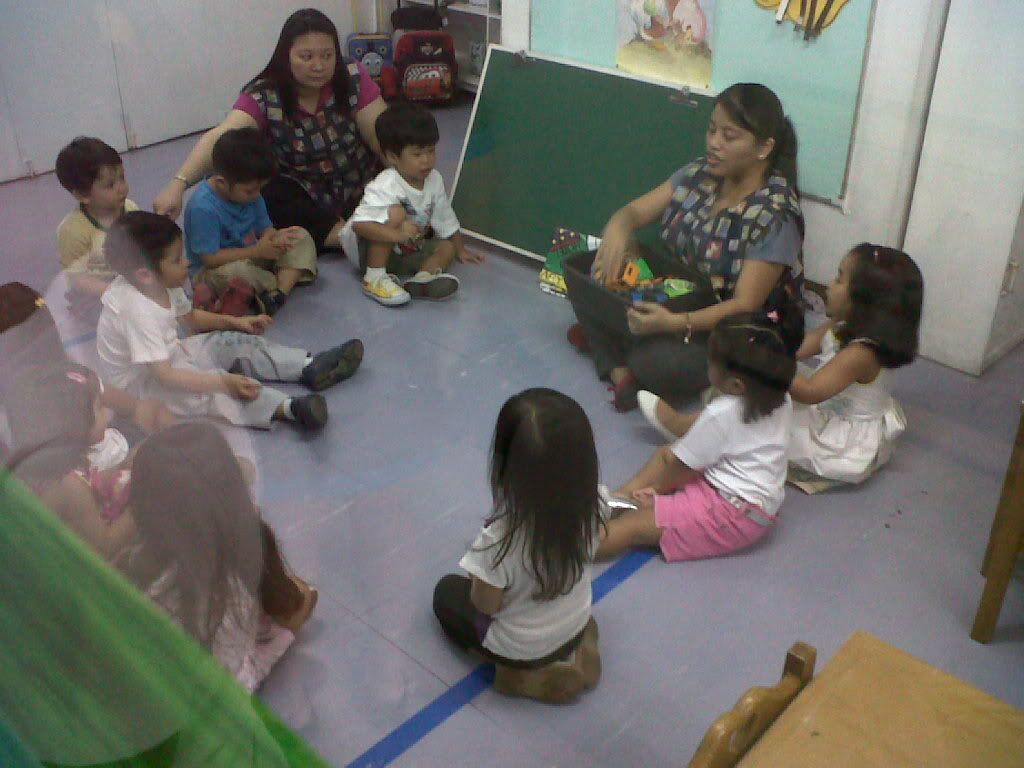 I noticed that the girls were mostly more responsive than the boys. It was so much fun to watch them. Times like that make me wish I were a stay-at-home mother. I wish. So these will be her classmates in June as well. Some of them were her classmates in last year's summer school and she remembered them. I'm glad she's having fun in school.