Friday, October 7, 2011
The much awaited dreaded month (October) is here which means work in my office goes into high gear. My co-workers and I have mixed feelings about it. We dread the long work hours including weekends but we love the overtime pay. So we just focus on the good part.
The good news is Daddy is here to visit! He arrived this morning unannounced (well I knew he was coming but kept it a secret so Via will be surprised). Via was a little disoriented at first and could only stare at Daddy but after a while she wrapped her arms around him. She was so excited that we couldn't get her to go back to sleep. Here they sit "chatting."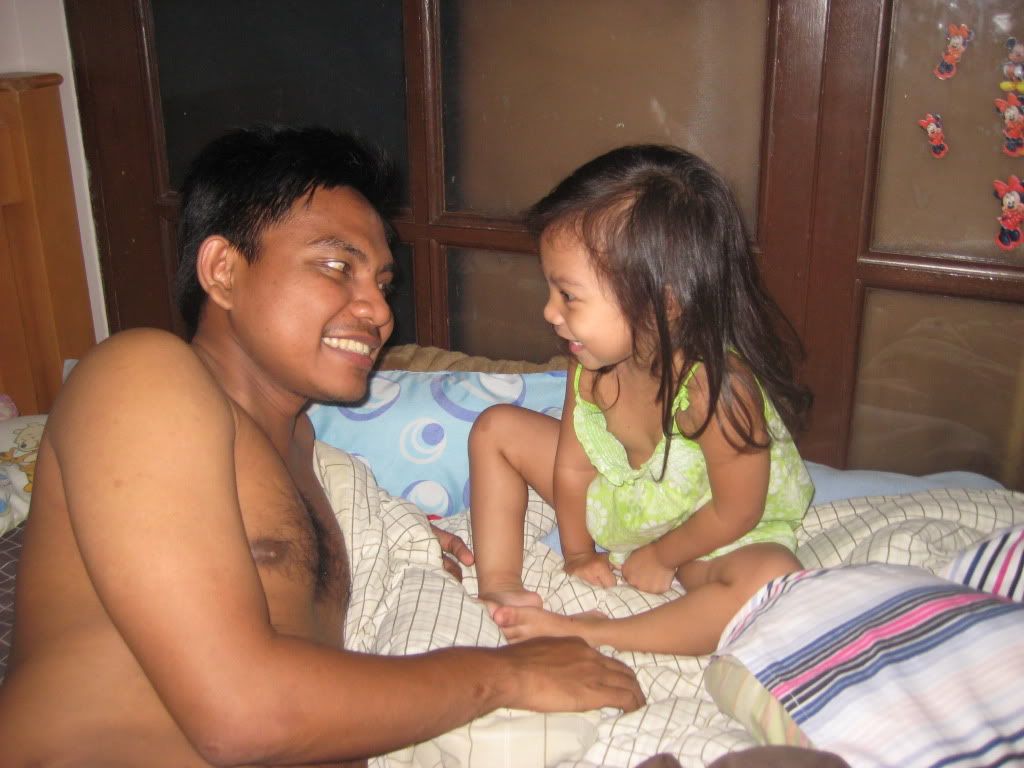 Daddy gave us a little something from Indonesia. I got a nice pashmina/batik shawl and a coffee mug and organic Bali coffee.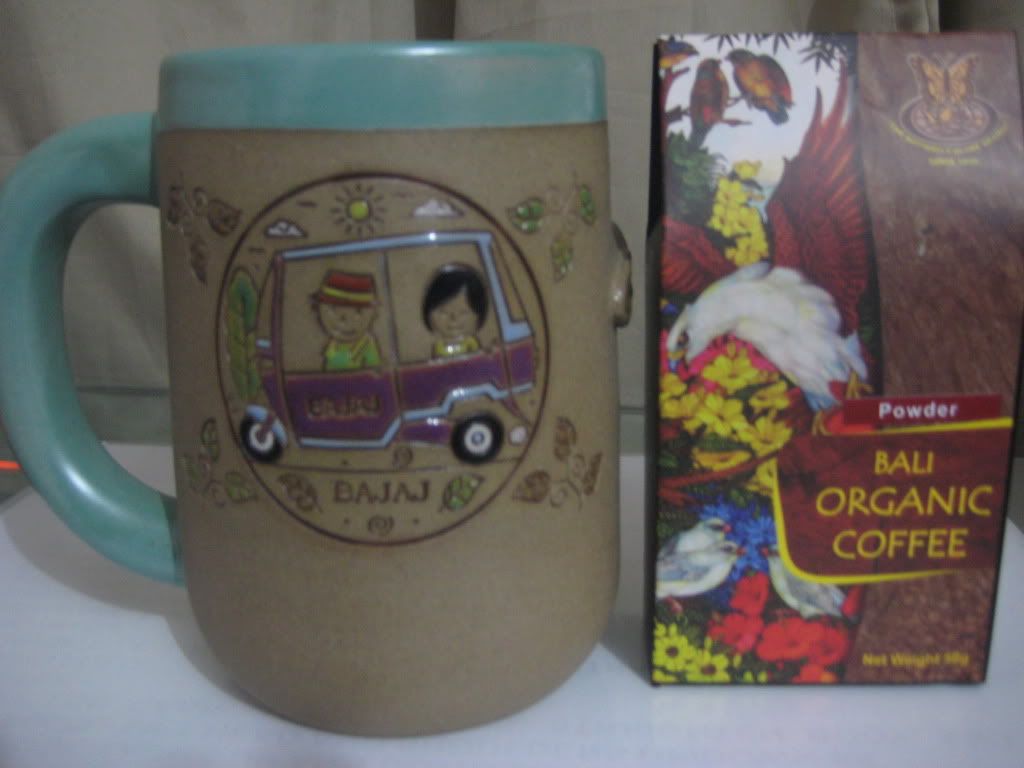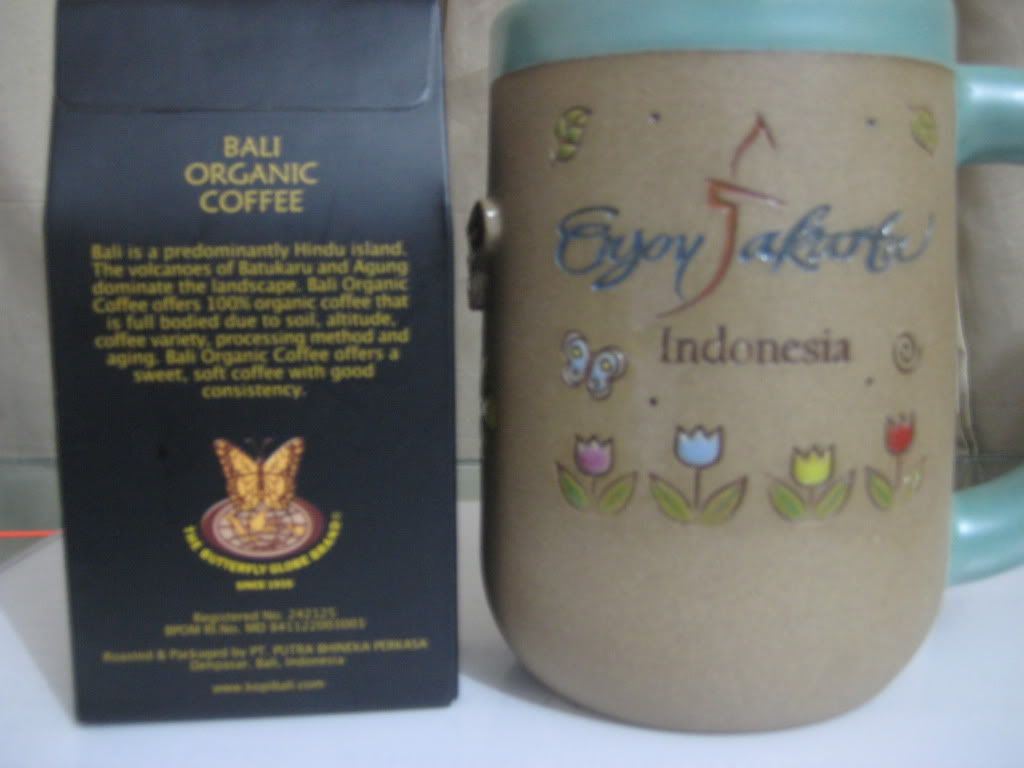 I like that his gifts always show how he chooses them carefully taking note of what we like. Because it's so cold at work I like having a lot of shawls to keep me warm and I also love a cup of coffee in the morning. He's not showy but his thoughtfulness comes through his actions. That's it from happy, happy me :) Happy weekend everyone!
Linking up with Food Trip Friday!